On 14-17 May 2017, the STORM project was represented prominently at the Euroheat & Power Congress in Glasgow, UK. The Congress provides a platform to discuss major issues of importance for European and Global District Energy sectors across a range of technical and commercial issues; from resource assessment and innovative technological design, to market and policy developments.
The STORM project was present with a exhibition stand under the DHC+ Pavilion and STORM project partners presented research results in two different sessions. During these three days, the project caught the attention among the more than 300 Congress participants, being the only smart controller system in the exhibition area.
STORM exhibition stand
During 15 and 16 May, participants of the Euroheat & Power Congress had the chance to speak to STORM partners and find out about the latest progress in the project. The brand-new STORM brochure was also available at the exhibition stand. During the coffee break, a live demonstration session of the STORM controller was given by Christian Johansson from NODA Intelligent Systems.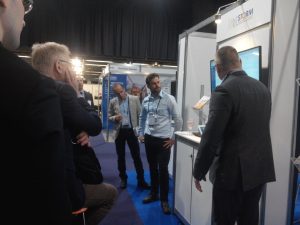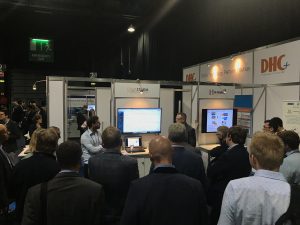 STORM presentations during sessions
The STORM project contributed to the Euroheat & Power Congress with two speakers in two sessions:
Christian Johansson from NODA Intelligent Systems participated in the panel discussion 'Technology and Projects: Digitalisation – Buzzword or Transformative Force?' and shared his experience on digitising the DHC sector in his presentation 'Intelligent Energy Grids in Practice'.
Herman Eijdems from Mijnwater, operator of the Heerlen demo site, presented the latest research from the performance indicator stydi from the STORM project: 'STORM – Optimizing Parameters for DHC' during the session 'Technology and Projects: Making the EU work for Us'.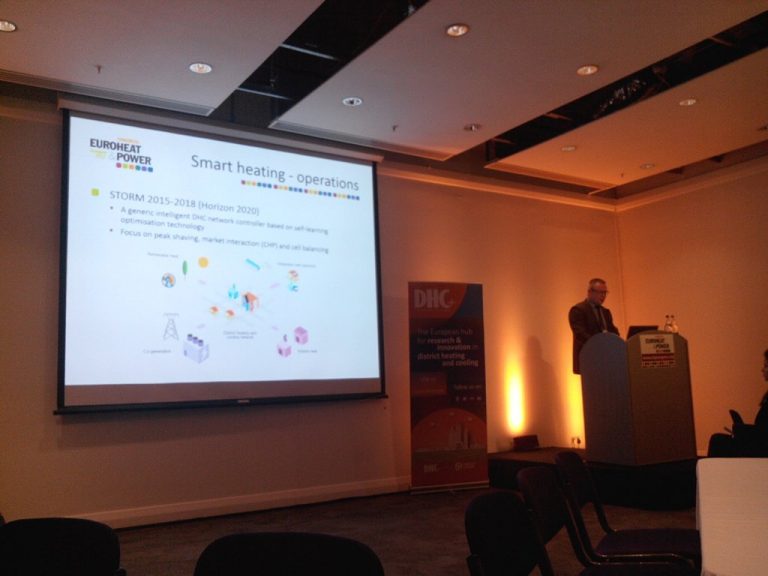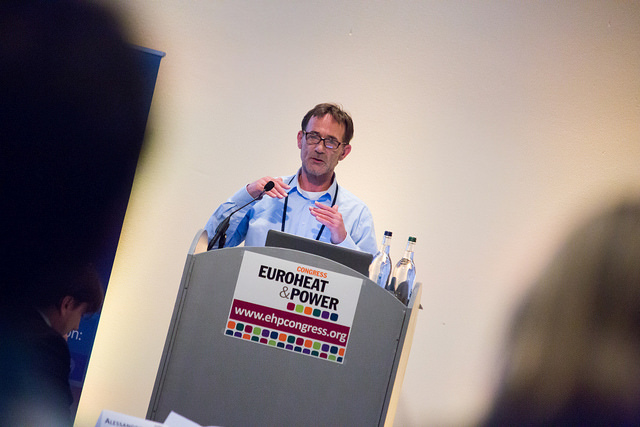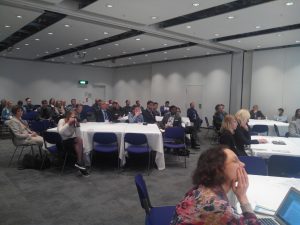 Both sessions were well visited and attracted more people to the STORM exhibition stand. The Congress was a great opportunity for STORM to present the latest advancements of the controller and expose the controller to the wider DHC community.
STORM therefore contributed to making the Euroheat & Power Congress slogan 'Experience Tomorrow Today' a reality. Thank you to all the visitors at our stand, and we hope to see you soon at another upcoming event or for implementing the controller soon in your network! 
Further information:
Preesntation 'Intelligent Energy Grids in Practice' – Christian Johansson, NODA Intelligent Systems
Presentation 'STORM – Optimizing Parameters for DHC' – Herman Eijdems, Mijnwater BV Heerlen