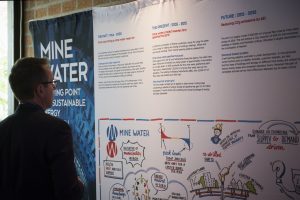 On Friday 27th of May 2016 Mijnwater B.V., the Parkstad Limburg city region, SBuilt (part of ZUYD University) and the municipality of Heerlen have organised a unique Energy Conference during which a STORM workshop took place. The Conference aimed at increasing the sustainability of the region and gathered 150 participants. Indeed, the co-operation of the organizing partners is linking strategy and ambition to physical infrastructure and innovative industry. As a framework the vision document PALET (Parkstad Limburg Energy Transition) was presented and discussed as well as the technical and spatial potential of the region and the implementation of the plans.
During the conference, knowledge and experience from the Limburg region were shared in order to achieve maximum CO2 reduction in the area. Representatives from Mijnwater BV presented the state of the art of her fourth generation District Heating & Cooling (DHC) infrastructure, which is one of the STORM demo sites.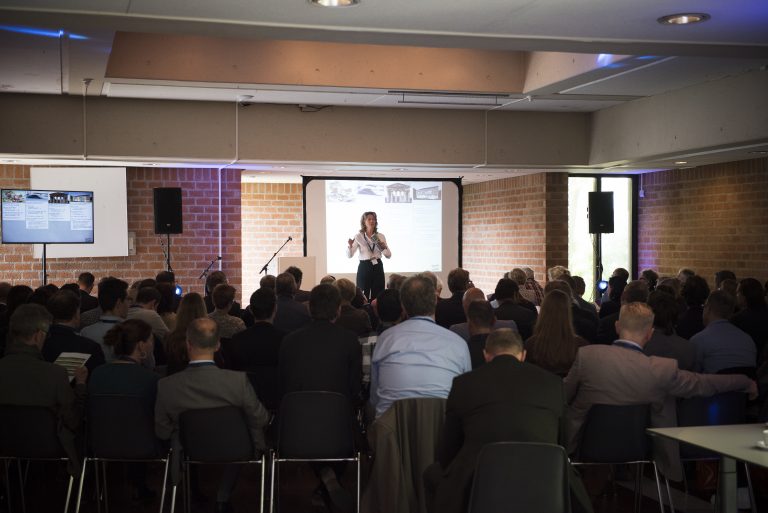 Furthermore, a dedicated STORM workshop was held at the Mijnwater Pavilion that around 50 interested participants attended. Dirk Vanhoudt from VITO/EnergyVille gave a presentation on "Building intelligence on the energy infrastructure: STORM controller techniques". During a group discussion, moderated by Elianne Demollin (former ZUYD University/STORM consortium), the STORM consortium could answer questions and received valuable feedback from the plenary.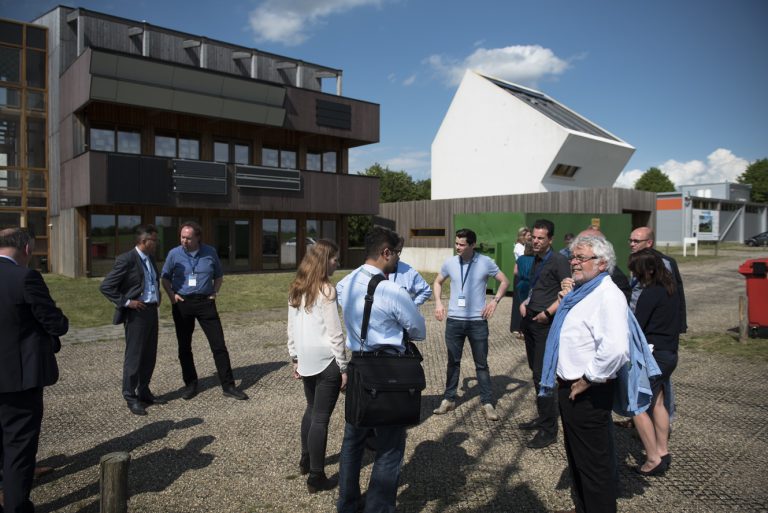 In the afternoon, participants had the opportunity to visit realised projects on site, part of the Mijnwater cluster networks. One of the destinations was the Mijnwater cluster A, which is connected to the STORM controller from heating season 2016-2017 onwards. It includes for example the APG building, an office and data centre connected to the district heating system.
The strategic workshop and site visit were part of a series of workshops, seminars and guided tours that will take place during the STORM project duration. Stay tuned for more!